Our casino will be held at Pure Casino Edmonton, 7055 Argyll Rd NW on Thursday May 19th, and Friday, May 20th 2022. This is our first Casino in three years, and we are excited!
This is a great way to get involved with your Community League and meet some of your neighbours at the same time.
If you've never worked a Casino – no worries - there is "on the job training".
Please click on the date, click on the position then look to see if spots are still available.
If you click on the job title, a full description for the position is listed.
Please do not alter any positions that are already filled.
Priority for positions will be given to Gold Bar Community League members.
If you have any questions or need assistance, please feel free to contact the Casino Director at 780-466-3895 or email This email address is being protected from spambots. You need JavaScript enabled to view it.. In your email please put GBCL Casino 2022 in the Subject line.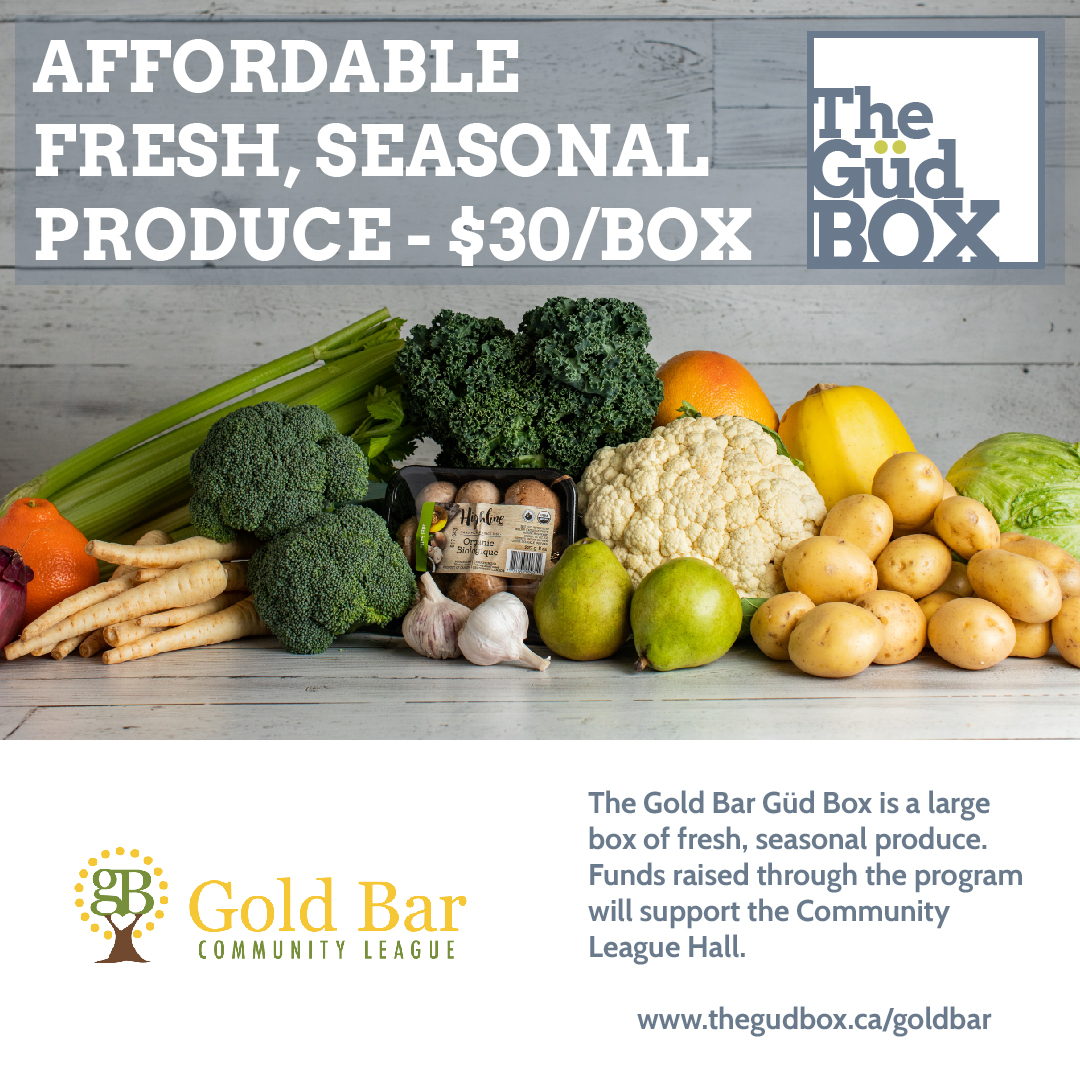 The Gold Bar Güd Box is a large box of fresh, seasonal produce. Selection is always changing but boxes will feature staples such as carrots, apples, potatoes, onions, and a variety of other fresh produce based on seasonal availability. Boxes are available twice a month.
Produce boxes purchased through The Gold Bar Güd Box raise funds that support the Community League Hall.
Boxes ordered online are available to pickup at the Gold Bar Community League Hall at 4620 105 Ave on the scheduled Friday